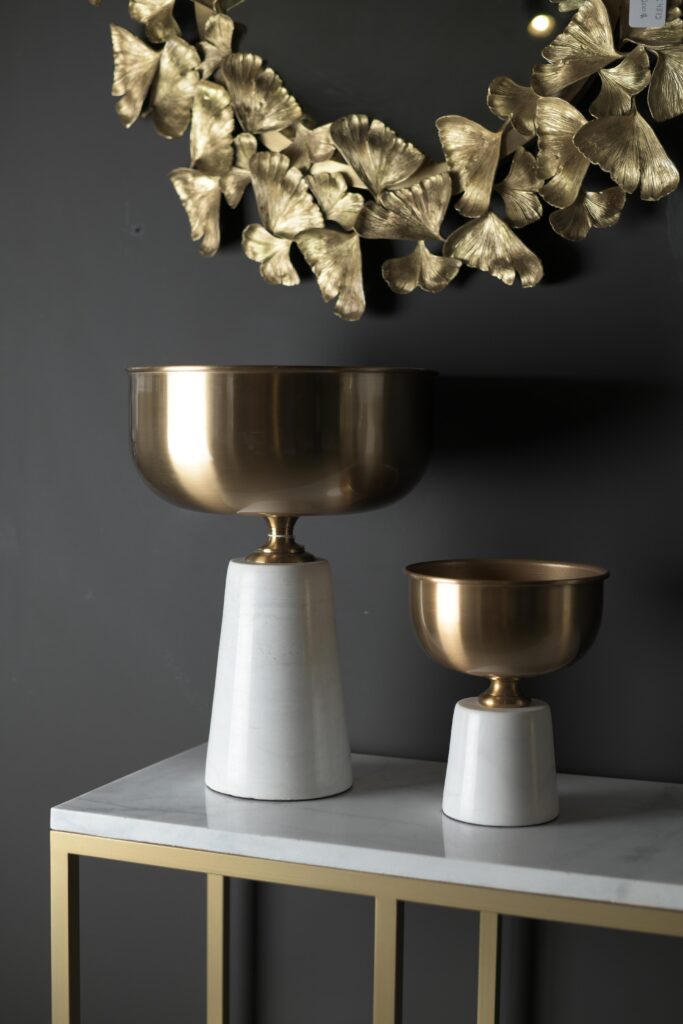 Spot Design imports exceptional home decors for indoor use. A diverse collection of decor and accessories are at your disposal. Our collection includes wall pieces, mirrors, table-top decors, paintings, lightings, rugs, and much more. These pieces are not mere "accessories", they are the vital component that makes your place uniquely "YOURS".
When visiting our showrooms or online shop, make sure to take the time to view what new collections have made their way into our inventory and hearts. As we are certain that you will find what strikes your fancy: from elegant functional pieces, to showcases of artistic expression.
Decor accessories intermingle with our own designs to grant you a glimpse into a harmonious whimsical world with a modern luxury twist present in every detail.
Our interior designers work diligently to provide you with the combination of home decoration that simultaneously blend with and elevate our design. They strive to bring a warm elegant touch to your home. With that desire, Spot Design scour the ends of the globe to search for décor collections that can suit every refined mood. Ultimately, our mission is to provide life to your space and whimsey to your everyday life.
Everything in you home triggers an emotional response. The spaciousness and layout of a room, the lighting, the décor items, the use of plants and art are all capable of affecting your mood, your focus, and your anxiety levels.
Make sure to ask about our new collections. We are constantly sourcing new décor items and accessories from all corners of the globe.